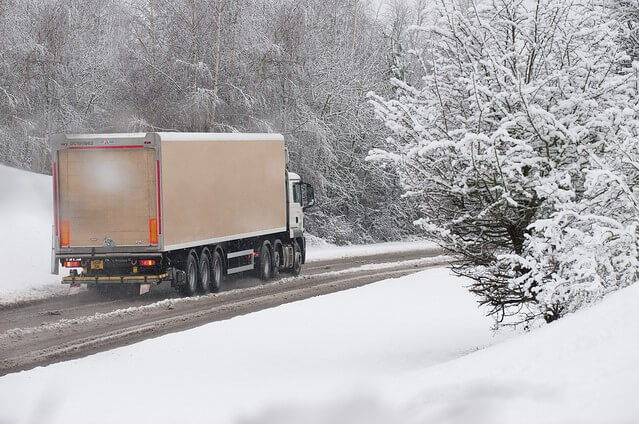 Traveling
5 Safety Tips for Equipment moving in winter
Driving a giant vehicle is a difficult job. It requires an expert and experienced driver to drive a big automobile such as a truck. A loaded truck becomes trickier to drive because of the items it carries. To make things saucier let's bring in the element of slippery roads and low visibility i-e winter. Now, this is something capable of giving anyone goosebumps.
Likewise, heavy machinery moving is also one factor that can make truck movement more difficult. Equipment movers have to be extra vigilant and cautious because they have to ensure that they do not harm heavy equipment in any way during the move. If you ask a heavy machinery moving company about what they find challenging, they will list equipment moving in winter as their top pick.
In this article, we have talked about 5 tips for safe and secure heavy equipment moving in winter.
1. Learn About the Weather
Before you hit the road with a truck loaded with heavy machinery in cold months, it is important to look up the weather conditions. Other than checking the forecast for the days you will be on the move, you must check out the weather of previous days also. If there was a storm or blizzard yesterday, the roads will still be covered with ice, making it challenging to drive a truck. A professional heavy machinery moving company would postpone the operations to ensure the safety of people involved, and the items on the move.
2. Cover Yourself Properly
You might think it is nothing but obvious. We agree this falls under personal safety and putting it in a list of tips for heavy machinery moving companies should not even be an option. But, we have to ensure that everything is in place. You might skip a thing or two expecting the weather to be fair but we strongly oppose that. You must ensure that you are wearing warm clothes so that cold cannot distract you from driving safely. There can be patches of extreme weather while equipment moving, therefore, wear proper clothes such as driving gloves, thermal bodysuits, heavy jacket or coat, warm socks, lined hat, and so on. With shoes, you must be extra cautious as they control a vehicle truly. Remember to wear insulated boots with lining and rubber soles so that they don't get wet in rain or snow.
3. Load the Truck Properly
Heavy equipment movers have to be extra vigilant while loading the truck in winter. Make sure that the load is tied properly and safely. A small bump or skid on the road that makes the equipment lose its balance due to improper loading, can lead to a significant loss. It can trigger a chain accident resulting in massive losses of lives also. Heavy machinery moving companies should take professional help to ensure the safe loading of trucks.
4. To Drive or Not to Drive
Nothing is more important than your safety. If you think of professionalism, the only professional conduct in this regard is to be safe. So if there is an extreme weather condition, such as a snowstorm or blizzard, the equipment moving can wait. We suggest waiting for the storm to be over. Once you are on the road, after the storm is over, it is important to be as much care as you can be. Drive slow in cold weather, and before driving make sure that everything is in order.
5. Evaluate the Truck
Before you embark upon your journey as an equipment mover, it is critically important to evaluate the condition of the truck, because you don't want to be stranded in the middle of nowhere in cold with a truck loaded with valuable equipment. So, make sure to check the air tanks, and keep the windshield clean. Before you begin your journey, assess the behavior of brakes and during your journey, apply brakes with the utmost care due to slippery surfaces.
Final word
Heavy machinery moving companies carry out a tricky and challenging business. it becomes even more difficult in cold months of winter owing to snowfall and storms. Therefore, it is important to take extra measures for the safe transportation of heavy equipment.
If you are looking for reliable equipment movers, Lawson Inc. is a professional and experienced service center in California. To know more about us, visit our website.