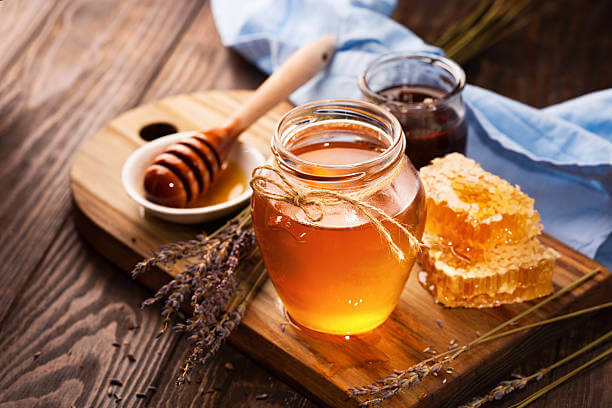 Health
Best Mad Honey extracted from wild bees in the Himalayas by local honey hunters
Offering 100% authentic, raw and unfiltered honey all the way from Gurung tribesmen, are Sanjay Kafle and Sushant Chapagain. Mad Honey, as the name itself, is known for its intoxicating and hallucinating properties. Along with these properties, it is full of medical benefits like lowering blood pressure, and treating viral infections to name a few. 
How did the concept of Best Mad Honey ideate?
I am also a travel blogger. I have traveled to 55 districts across Nepal capturing the stories of each place in my writings and photographs. During one of those traveling days, my friends came to know about honey hunting happening in this Gurung village. So, we decided to explore that and saw the entire process in person. We found that The Mad Honey is extracted from rhododendron flowers, and is found in the slopes of the Himalayan Mountains at an altitude of 3000 meters, from honey bees breed Apis dorsata laboriosa also called as himalayan giant bees. We also came to know that honey was known for its intoxicating, hallucinogenic and psychoactive properties. Along with all this information about this breed of honey, we were also able to build a good rapport with local residents there.
When I returned back to Kathmandu, I had brought back 30 kg of honey for my relatives and friends. All of them were really fascinated by the taste and the benefits the honey had. So, the demand increased. That is when I saw that these indigenous and rare products of Nepal had such a huge market but were missing out, only because of the absence of proper marketing. So me and my brother, Suraj Giri decided to dive into this area and we started Mad Honey as a brand under Mad Honey a few years ago.
You mentioned that Best Mad Honey causes intoxication. So, can it be used on a daily basis by everyone?
Yes, it can be used by everyone, just that there are certain things that need to be considered when consuming it. It gives energy to people and makes them active. But it needs to be consumed in an adequate amount. We recommend people to have 1 tablespoon a day and we clearly mention this on the lid of the jars.
However, the consumers also need to understand that the intoxication and hallucination it causes also depends on other factors. During the spring this honey is highly intoxicating whereas during the winters it is less intoxicating. But despite this, we still do not recommend people to have more than a teaspoon of honey a day. Also with seasons, age is another factor that needs to be considered. We do not recommend children and the elderly with health issues like high and low blood pressure to consume honey.
How did the honey farmers/ hunters react when you proposed the idea of selling the honey in the market?
As I mentioned, I had developed a good rapport with the farmers. So, they took the idea rather positively. Moreover, before us, there was a barter system prevalent there. They exchanged honey for some other goods rather than money. Likewise, they sold honey on a small scale to a nearby market. So, when I proposed the idea they were quite happy. Now rather than selling at a small scale, they collect all the honey and sell it to us at bulk. On one hand, such a rare product of food item has got into the market and on the other hand, the farmers are getting the monetary value for their product. So, when we approached them they were open to what we had to offer.
Are there different types under Best Mad Honey?
Rather than different types, we have graded the honey-based on how strong they are. We sell a minimal quantity of highly intoxicating honey, that too with high cautions. Also, one of the reasons why we don't have different types is that we do not process it. We sell it raw, all we do is package the honey. 
Who is the target market?
When we first launched Mad Honey, we were targeting the domestic market. But now, seeing the demand we are more focused on the international market too. Also, we are online-based, and people can get our product from the website. So, the segment that is more interested in online shopping is our target market.
What makes Mad Honey different from other domestic and international brands?
As per my knowledge, there is no other company that is working in the area of Mad Honey. Other domestic brands mainly work with normal honey-like Chiuri Honey, Rudilo, Mustard etc. But as for us, Best Mad Honey is the only and the main product. And talking about international brands like Dabur Honey, I don't think they can supply pure honey in that amount, it goes through a lot of processing and flavoring. But like I mentioned we only sell raw honey. So, that is what differentiates us. Also, our underlying principle is to promote unique aspects of Nepal and cliff honey is really unique to Nepal, so the principle we are working with is another thing that makes us different and unique from both domestic and international brands. 
What are the major challenges you face in this journey?
Sourcing and Logistics I would say is the major challenge for us. The jars that we use for our honey packaging have to be imported from China or India. So, the lack of accessibility and availability of packaging materials in Nepal is the very first challenge.
Similarly, getting the honey itself is a tough job, it is more like a battle between life and death since it is found in high altitudes. Also, the legal process is tedious. We have to pay taxes at multiple places. Apart from this, everything else is good. We have a supportive ecosystem, the clients are satisfied and happy with our product.
What are your future plans?
Currently, I am working as a middleman, connecting the honey farmers/ hunters to the market. But in the future I want those farmers to be able to sell their products to the markets themselves. For this, I want to create a platform, where the honey farmers can directly sell their products to the clients.
Along with this, I also want to introduce Mad Honey as well as other exotic indigenous food products to the international market. As an agriculture student what I feel is that we have not been able to give Nepali food items international exposure. We have not been able to add value, properly channel things, so that is an area that I want to work in future. 
The journey has been full of ups and downs with immense learning and growth opportunities. I have learned and grown a lot in this one year time period as the co-founder of Mad Honey. Also, the positive comments that we receive from our clients makes everything better and worth it. In addition to this, this journey has given me a sense of contentment and happiness because of the support we have been able to provide the honey hunters. 
In a span of one year, we have had an ample amount of unique customer experiences. One of my clients called up and said that because of Mad Honey he was able to free himself from the regular antibiotic medications that he had been taking for years, especially in the cold season. Similarly, another client mentioned that his wife literally hid the honey so that they could consume it rather than use it for prayer service purposes. 
Get your 100% Pure, 100% Raw and 100% Unfiltered honey here
Know more about Mad Honey here