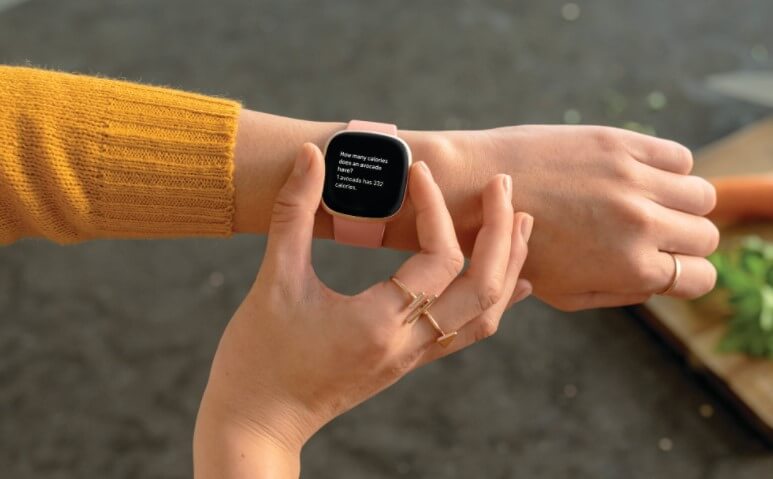 Health
How cardio smartwatch helps you in your workout? A General Discussion
As everyone knows, technology has grown to its peak and there are many more amendments to come. This has made our life easy and we can accomplish our daily tasks conveniently. Similarly, the fitness business has grown a lot and people are using advanced technology to avail maximum fitness and health. People are using different gadgets to track their health and fitness. These gadgets will help them to track and modify their workout and attain maximum benefits to maintain their health.
So, the usage of the Cardio smartwatch at gyms is getting more day by day. These fitness gadgets will help you to maintain a healthy workout routine and you can track your progress using smartwatches, fit bands, apple watches, and many others as well. If you are curious to know the usage and benefits of using these fitness gadgets, then you must read the below article. This will let you know how these fitness bands will help you in your daily life as well as your workout.
You are reading this article because of these three reasons:
If you want to buy a fitness watch and search for recommendations.
You have one but you are exploring its features.
You want to join a gym and want to use your fitness band to track your health and fitness.
Follow your Steps:
Walking is a common fitness exercise that certain people do to remain healthy and physically fit. They want to consider and monitor the steps they have taken. For that reason, they often use these fitness bands to track their daily taken steps and improve their performance as well. You can set different steps goals and follow them to attain your desired fitness. You have heard people talking to hit the 5000 or 10000 steps goal which is approximately 4 to 5 miles. According to research, people who are working take steps around 4500 to 5000 in a day. So, You can set different steps goals and can track them through advanced smartwatches and wristbands.
Tracking Your Miscellaneous Workout Habits:
Today's technology has gone advanced and is hitting its peak with numerous advancements and innovations. As we have talked about fitness gadgets and smartwatches which are helpful in your workout and measuring fitness standards. You can use your Cardio Smartwatch to track your steps, running, hiking, swimming, riding, and much more. This will help you to keep focused and engaged with your workout and achieve your desired fitness goals.
Many latest smartwatches are equipped to measure your distance, height, heart rate, blood pressure, intensity, speed, and time as well. Isn't it amazing that your smartwatch knows which exercise you're doing, either swimming or hiking?
Furthermore, you can share data of your set goals with your friends and loved ones and can create a fitness competition. You can measure your last week's performance to your current performance and can modify your fitness goals and health. This additional gadget will keep you aligned and motivated toward your health and fitness.
Help You To Track Your Training Sessions:
You can use these smartwatches and fitness bands to measure your fitness if you are a hardcore fitness freak. You can also measure if you are training for an event, can measure your fitness progress, and can modify them. The latest and updated fitness bands can also measure exercise repetition, rest slots, weights you are using, and much more from your fitness bands. This will make your training sessions advanced and keep you motivated and aligned in your training sessions.
You can set short-term daily workout targets which can motivate you and make you physically fit and active. Further, using smartwatches and fitness bands, you can easily track and record your performance and analyze it to make better fitness plans for the future. A simple reminder to go for a walk, stand up, stretch, breathe, or go to bed can go a long way toward establishing a consistent routine and good behaviours.
Controlled Heart Rate During Your Workout:
Wristbands and smartwatches help you in determining your heart rate and blood pressure as well. This is also helpful in managing your heart rate during workout sessions. It is beneficial to know how your ticker is ticking. This will help you to make precise exercising restrictions for those who have not exercised before. You can set your desired heart rate and the fitness band will notify you when you reach near your set heart rate limit.
How A Cardio Watch Is Essential For Your Health?
In this latest revolution, fitness bands and smartwatches have revolutionalized your health care and allowed you to take charge of your physical and mental health. This is no less than a revolution for the patients who can use these fitness gadgets and can measure their medical conditions. These Cardio  Smartwatches can provide you with real-time data and you can monitor heart rate, sleep time, physical activity, and much more. Your doctor, physician, and fitness trainers can analyze their data and prescribe better treatment, an exercise that suits your medical conditions and fitness.
Furthermore, using smartwatches data, your trainers and coaches can prescribe you better nutrition and fitness plans that can increase your health and fitness.
Fitness Bands Encourage A Healthy Lifestyle:
Through a smartwatch, you can work more actively and can improve your performance during the workout. According to research, 57% of people become more active who are using smartwatches and fitness bands. Are you finding some encouragement to start your workout? You can get encouragement using these fitness bands which you can use in prescribing different fitness goals and reminds you about your fitness and workout time. This way you can get a healthy and active lifestyle.
Many smartwatches have an activity tracking system that tracks your daily activities. This includes your heart rate, blood pressure, calories burned, etc.  These fitness bands provide you with a short interval workout session, a follow-up tutorial which you can read from your wrist conveniently.
Along with that, you can link your wristband with your mobile and can get real-time data regarding your overall accomplishments. These could be your workout sessions, burnt calories, and heart rate during yoga, cardio, training at the gym, group fitness classes, etc.
Personalized Healthcare Data:
Smartwatches and wristbands provide you with ease to remind you of different health-related activities. You can personalize your smartwatch to track your sleep, workout, diet, health information, and other physical activities as well.
On the other hand, you can share these details with your doctor or personal trainer to prescribe you better medication and health-related suggestions. For instance, apple watches can monitor your health-related issue which saves lives and other chronic diseases as well.
Lower Your Healthcare Equipment Cost:
Preventing your diseases in the early stages is better and more beneficial and it reduces your healthcare cost. Fitness bands and smartwatches have different sensors which can detect certain health diseases like Atrial Fibrillation. This can also diagnose your cold and you can get early treatment to avoid any severe health issues. Smartwatches like Apple watches detect many medical conditions like heart rate and other cardiac health issues. Knowing your illness and diagnosing it before time helps keep you healthy and physically fit.
These fitness bands and smartwatches will help you to boost your performance and workout at Meridian Fitness. So, you can make workout plans, short-term fitness goals and record all your fitness activities for later use.