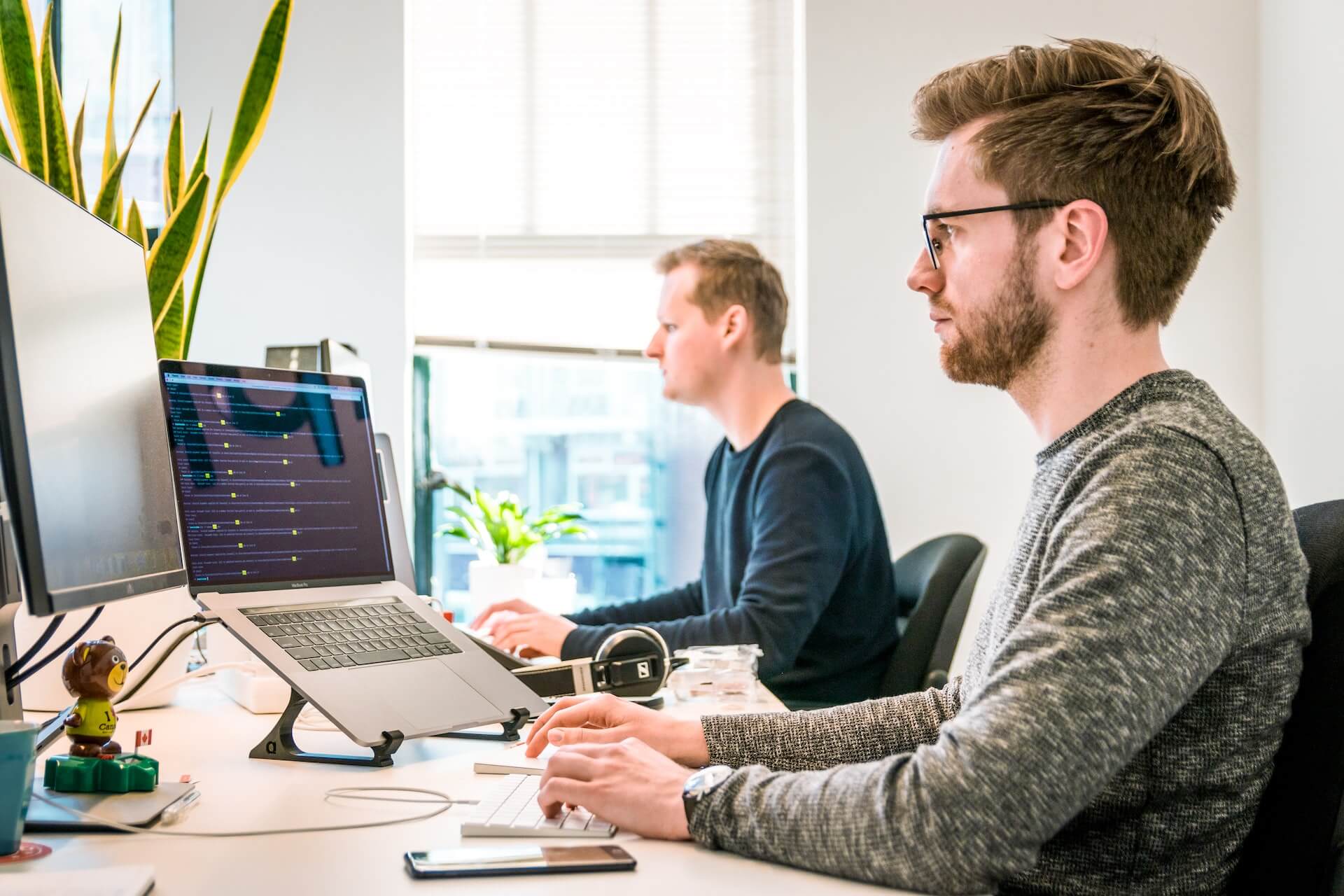 Software
Transcribe all your video and audio files in multiple languages in real time
Automatically transcribing meetings has become quite popular lately. For good reason, too. It makes everything a lot easier. Meetings can become way more productive if you have the help of applications that transcribe them. Maybe you have thought a few times about getting one.
You might also be wondering if they actually work. Let's take a look at one such tool and what features it has to offer. They may just be the thing you are looking for to increase the value and efficiency of your meetings.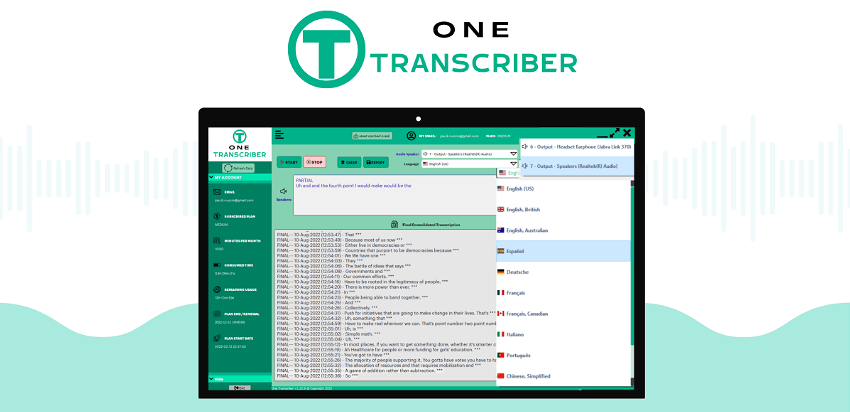 One Transcriber is a tool that can help you out when it comes to transcribing meetings and more. Sure, you can transcribe video or audio materials after it is finished. However, that way you have problems with practicality. That's because there can be an amount of time you need to wait before you get to those files you're interested in.
Not to mention it also creates a hold-up when it comes to sharing those files. And the best way to do it is sooner rather than later. With One Transcriber, you can automatically transcribe everything that is currently running on your PC, be it a Zoom meeting, podcast, Microsoft Teams call, and more. It's precise and can be set up to work in multiple languages.
Features
One Transcriber works on the base of state-of-the-art AI speech-to-text algorithms which allow for generating automatic captions for whatever is being played through your PC's speakers.
It recognizes various languages, such as English, German, Italian, French, Japanese, Spanish, and more. So, chances are you can get transcription in your native language without any issues.
You get live captions for Skype calls, Otter.ai conversations, Microsoft Teams Meetings, Zoom meetings, and a whole lot more platforms.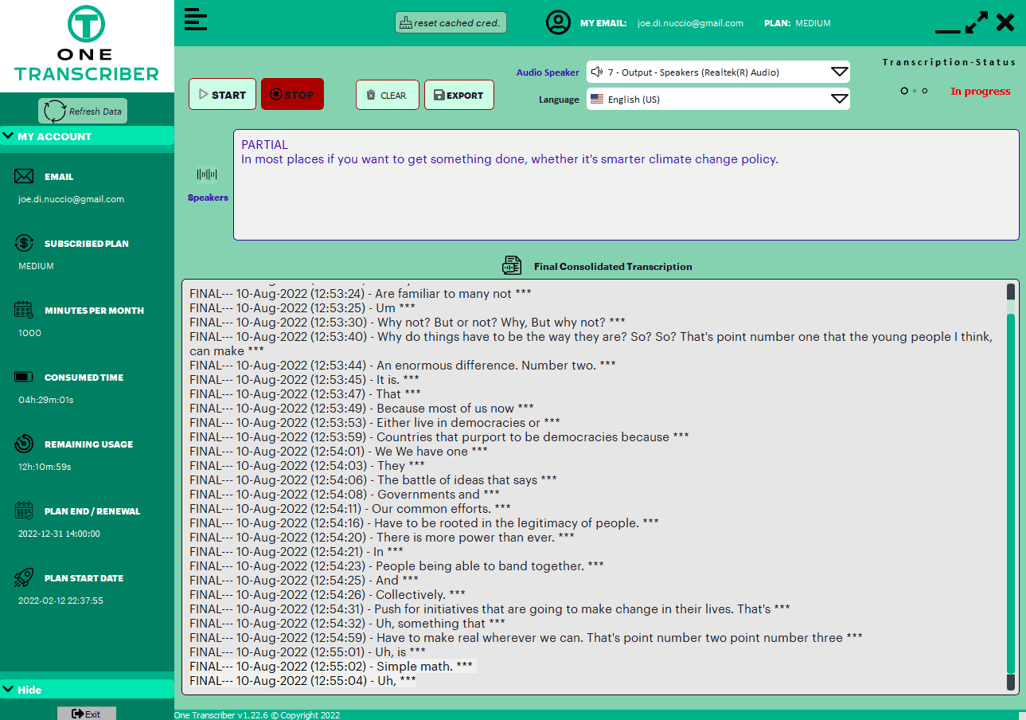 Another one of its features is that you can painlessly transcribe your podcast while you are currently listening to it. You can create subtitles for the videos you watch using Google Chrome, or in Vlc as well.
So, any audio file you have on your PC can be transcribed. All you have to do is open it with any audio player you have installed.
With the help of this tool, you can easily get subtitles or closed captions with timestamps. You receive those in real time, too. Not to mention you can always leave it on the side for later reviewing.
The software is a great way to learn a new language, too. That's because you can instantly get live subtitles of remote classes, interviews, language lessons, etc.
The application is fairly accurate when it comes to converting speech to text. However, if you want to make sure it is perfect in every way, you can choose to either edit the transcription in real time or save the transcription and review it later. If you pick the latter option, you have convenient timestamps on sentences that can help you get around the review process more easily.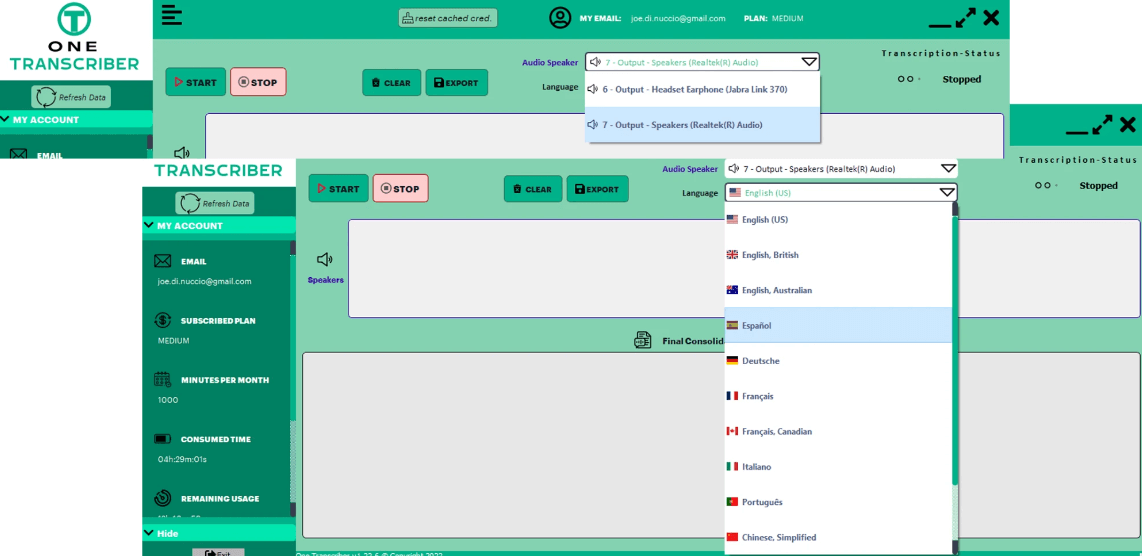 To get the application up and running, all you have to do is create a new account, download it, quick-install it, and then launch it. It's that level of quick and easy. Not to mention you can use the 5-minute free trial so you get comfy with the tool and check out the array of features it has to offer.
Pricing
There are three levels of licenses you can get when it comes to One Transcriber. The first one offers you 120 minutes of transcription per month, the second one 250 minutes, and the third one gets you 500 minutes.
All of these work on a one-time purchase principle. The first one costs you $69, the second one $139, and the best one $239. Naturally, whichever one you opt for, you have all of the above-mentioned features at your disposal.
Conclusion
One Transcriber is the way to go when you want to transcribe your audio and video files. It can offer you absolutely everything you need, and its features should cover anything you want to do with your transcriptions. Be it a business meeting on a third-party app, or a random audio file on your PC, One Transcriber has you covered.