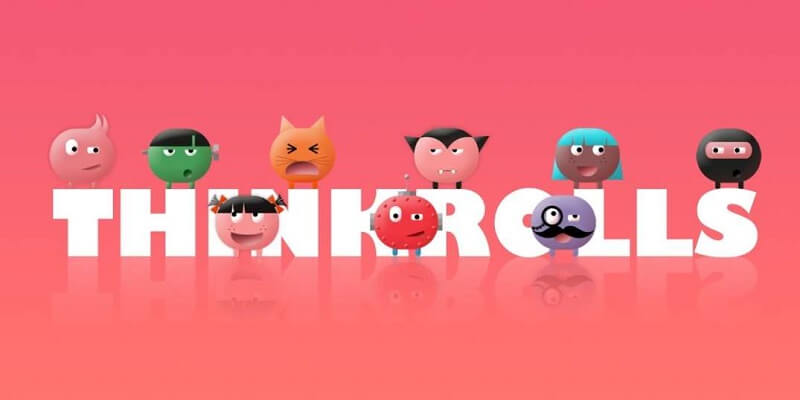 Are you tired of looking for kid-friendly, developmental content, and entertaining educational apps for your children? It's difficult for parents today to have those "mini" versions of themselves to entertain their youngsters every day, especially when school is out. When boredom seems to set in, they tend to go dino-crazy. What will be the ultimate result? They get themselves into a tangle. But you don't have to be worried.
Here are the best games for them, not only for entertainment but also for learning and discovery!
Toca Nature
Toca Nature would be our first game, and it is appropriate for young children aged 6–10. This game can enable them to develop their creativity and imagination in order to generate their own world. Most children do not have mountains and forests in their backyards, but with Toca Nature, they can shape and build hills, mountains, forests, rivers, and lakes.
They could either zoom out to look over their created world as God, or they could zoom in to begin collecting and feeding animals such as rabbits, bears, fish, and beavers who are mooching their respective habitats!
It exposes children to nature, which influences the entire family to value nature more. It can teach them how to form connections between people and nature as well. What's the best part about it? It can encourage families to get out and enjoy nature's beauty, which is what most of us want, right? Shape nature and watch it grow!
Thinkrolls: King and Queen
A full adventure of logic and gravity puzzles that is also fun and interesting? Thinkrolls: King and Queen are yours! Playing with crowns is every child's dream, but the good news is that with its puzzle game challenge, they can practice their reasoning, memory, and problem-solving skills. A 4-year-old or older child can beat it with the help of a parent. We're sure that your kids adore fairytale castles, dragons, goofy ghosts, and toothy crocodiles. Get an hour of laughter and brain tricks for the entire family!
The main goal is to clear a path for the hero to continue his journey through a vast maze. How? To clear those paths, simply move, handle, and combine objects. Get the keys to open up new and more fun gates. It's fun to solve puzzles and collect treasure, but you must first make friends with the resident dragon! In exchange, magnificent crowns, tiaras, moustaches, costumes, and a plethora of majestic accessories. Dress up like royalty with some Thinkroll characters!
Endless Alphabet 
The Endless Alphabet is effective for kids as young as four years old. Some children become bored while learning different letters. "A" would have been an apple, and "B" would have been bored. Why don't you give Endless Alphabet a shot? There would be a friendly monster throughout the room with a mouth full of words.
Kids only need to scroll all the way down and select a word to see, hear, and reassemble the word with phonetic sounds in each letter! The more exciting feature is that boredom does not exist here due to the animations demonstrating the word's meaning and when each word is completed.
Because it falls short on sight-reading, phonics learning, and vocabulary building, kids will enjoy this together with their families because it has colorful and engaging content in an exploration-friendly format! Check it out!
Lego Duplo World
Lego Duplo World can bring your family together to play games, learn, and go on adventures. It includes animals, buildings, exciting vehicles, and trains to activate your child's imagination and creativity while they learn. Consider a 2 to 5-year-old child urging his or her family to participate in family fun activities. What a great picture! It teaches important early-childhood skills, allows you to explore various open-ended scenes, and allows kids to play with friends.
What is the best way to play this game? Children can build structures out of 3D bricks. The children will be tasked with activities such as arranging numbered Lego Duplo bricks on trains, sorting coloured bricks onto different carriages, and designing and developing their own trains!
They'll be travelling and rescuing adventurers. Do you want to know a secret? You only need to be creative! Feel it as if it were true. I am confident that you, your children, and their entire group of friends will enjoy it. It's a simple one, but it's educational for those little ones.
Guess what? There is no penalty whenever a kid makes a mistake. They can simply keep trying and playing, hassle-free.
Archeology
Do your children enjoy digging? This would be the game for them! Dinosaurs are popular among children. That's a no-brainer, I suppose. Our last but not least game is Archeology, which is good for children aged 7 to 11. That sounds interesting, doesn't it? This game lets kids pretend to be paleontologists! Fossils, fossils, and more fossils. They want more and are digging for it, so the app allows them to dig without getting dirt on their hands to find the hidden bones and fossils.
What role will it play? The app offers informative, mud-quality facts and details about each creature as your little younglings dig and dig to collate a complete beast, which is then automatically assembled to tower above you in AR. To top it all off, a screenshot button makes it simple to capture your budding dino-hunter with their prize.
Final Thoughts
We all know that one of the most challenging parts of being a parent is not being envious of the games that occupy your children's time, but these are the top games for kids that you can look for. Not to create barriers with your children, siblings, and family, but to create deep ties with them by playing these games.
Their imaginations will be activated by the 2D and 3D animations and colours available here. Not only are these for entertainment, but they also allow young children to experiment and grow as they discover new things! So, give it a crack and see what you can imagine!
For ease of mobility, all of these games can be found on mobile devices, so get your Google Play Gift Card from OffGamers right here to help with any in-app purchases.