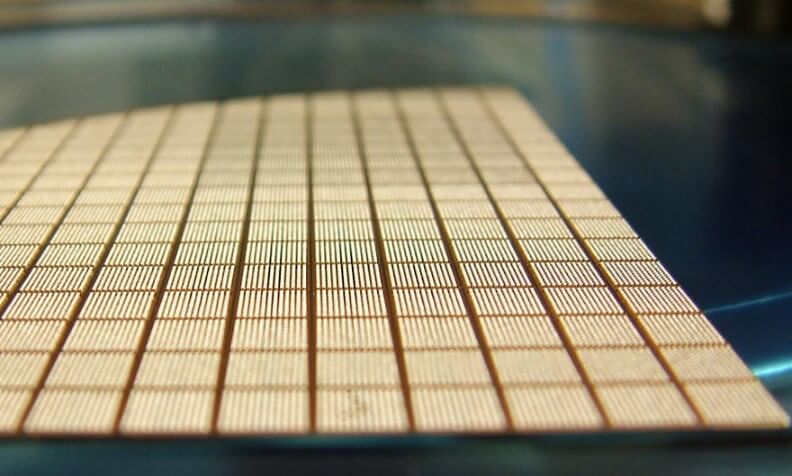 Technology
Basic Information You Need to Know About Wafer Dicing
Wafer dicing is an important component of semiconductor manufacturing. We are all aware of the significance of semiconductors. They are the reason we have access to compact and handy electronic devices. Due to their significance and usage in all industries, you can't take a risk with semiconductor manufacturing. In this article, we have covered some of the basic information about wafer dicing i-e a significant and critical step of semiconductor manufacturing. Let's begin with information about wafer dicing services.
What is wafer dicing?
Silicon wafer dicing is the process of separating slices or dies of silicon from wafer or semiconductor. Once a semiconductor wafer is complete, it is further sliced to be used in electronic devices. There are different ways of providing wafer dicing services but mechanical sawing and laser dicing are the preferred methods because they ensure precision and accuracy.
The procedure of Wafer Dicing
There are three ways of dicing wafers. Regardless of the method that you are using to slice silicon wafers, all procedures have one thing in common. To dice a wafer properly it should be first fixed or bound against a surface. A dicing tape is placed on a thin metal sheet frame and this presents a practical solution for precise dicing. The sticky back of tape holds the wafer and the solid surface underneath prevents it from swinging or moving. The dicing tape is selected as per the dicing requirements. For instance, for smaller size wafers UV curable tapes are used whereas for bigger dice sizes non-UV dicing tapes are used.
This tape is placed on a solid surface that holds the wafer in one place and prevents it from shaking during slicing. The dicing tape ensures accurate and precise cutting of the wafers because it fixes the wafer in one position on a hard surface i-e a metal sheet.
Methods of Wafer Dicing
Wafer dicing services are done in three ways. All methods are automated to ensure accuracy and precision.
Scribing or Breaking
Mechanical Sewing
Laser Cutting
These silicon chips are then placed in chip carriers. The encapsulated chips can be directly used in building electronic devices.
Dice: What is it?
Dice is the individual piece or slice that was chopped off from the wafer. The small slices left on tape are termed dice or dies. These are the components that can be used in circuit boards or ICs.
Normally, the size of a dice falls between 0.1mm to 35mm. the size of the dice contributes to the size of the electronic gadget in which it is being used. There are different shapes of dice. These can be square, rectangle, or straight lines. There can be other shapes of dice also, as per the used singulation method. With laser dicer, a wafer can be cut into different shapes.
In a wafer, the area that has been cut away is known as Dice Street. Its width is around 75 mm. After dicing i-e slicing of the wafer, the thin slice has to be extracted by dice handling equipment. It can be a dice bonder or dice sorter.
Wafer dicing process Improvement
Various factors contribute to the optimization of the dicing process. These include material hardness, brittleness, and thickness. Dicing should be carried out in a clean environment where there is no contamination. The operator should keep in mind that during the process a wafer will crack, and also chip off contaminating the whole surrounding. This can affect the quality of the resulting wafer dice.
Wafer Dicing Materials
When it comes to wafer dicing, alumina, ceramics, and glass can be diced. However, the most frequently diced material is silicon and compound semiconductors such as Gallium Arsenide (GaAs) and silicon on Sapphire (SoS).
The most frequently used silicon wafer exhibits a diamond cubic structure, and is available in a variety of sizes- from 6″, 8″ up to 12″. The availability of size variety allows the manufacturing of electronics of varying sizes.
Final Words
Die Prep services are dedicated to making high-quality silicon wafer dice. From picking the right material to selecting the right blade, we offer best wafer dicing services. To know more about our services or to get a quote, visit our services tab or get in touch with our representative.