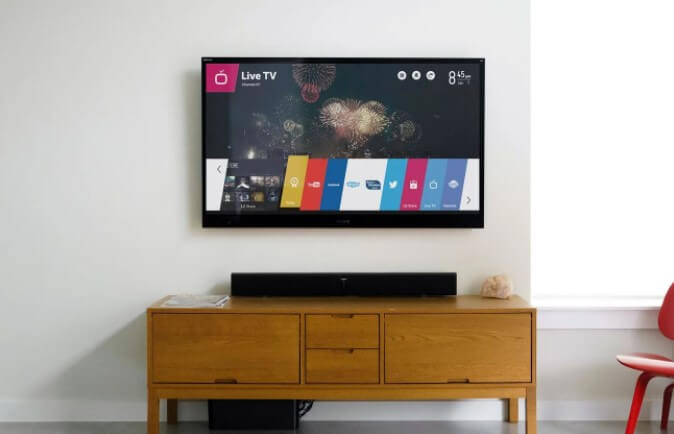 Technology
5 Best Smart TV Operating Systems You Need to Know About
Smart TVs have picked up a lot of popularity as of late. After all, such television sets come with many features including Wi-Fi. You can connect your TV to the internet to easily switch between your Spectrum TV Select deal and a streaming platform like Netflix. This allows you to enjoy whichever content you want to watch the most. While selecting a smart TV, there are different factors that people consider such as size and the number of HDMI ports. However, one thing that they often overlook is the operating system!
Why Selecting The Right Operating System (OS) Is So Important?
The market is flooded with smart TVs. In fact, if you visit an electronic store, you will be amazed to see how many manufacturers are building these kinds of TV sets and promising great features like sharing, casting, and streaming. However, you should know that not all of them are the same. And just like desktop OS have their strengths and weaknesses, different smart TV OS has their own.
So, why picking the right OS is important? Well, so it can meet your needs better. You see, depending on the type of OS, smart TVs offer different interfaces and a list of apps. Hence, you should try examining different OS before deciding to invest in a smart television.
Top 5 Smart TV Operating Systems
There are different smart TV operating systems. And not one of them is alike. With that said, let's have a look at the five of the best smart TV OS.
#1. Roku TV
This operating system is much different than its streaming stick version. For instance, you can easily connect Roku TV to an HDTV antenna to view the EPG (Electronic Program Guide) from within its ecosystem. But that's not all! There are some other features too like private listening mode. There is also the infamous universal search function. Moreover, you will get access to a list of upcoming shows, especially customized for you, that you may want to watch. There are multiple manufacturers that offer their users the Roku TV. Some of them include Philips, TCL, Hitachi, and Insignia.
#2. WebOS
This is the operating system for LG's smart television sets. This OS has attained a lot of popularity for offering a sleek and user-friendly interface. LG has gradually refined WebOS since 2014 and continues to evolve even today. And today, it is used in its projectors and fridges as well. You can find this OS near the launch bar. There, you will locate other options as well like Settings and Apps. LG allows you to customize the bar order. This helps you to sort those applications that you use the most to appear first.WebOS also supports Bluetooth. It means that you can easily hook up a mouse or a keyboard with the TV.
#3. Fire TV Edition
It is the OS of the popular Amazon Fire TV devices. This operating system can also be found in Insignia and Toshiba televisions. Fire TV Edition also supports Alexa. One thing that might disappoint you is that it doesn't offer a lot of applications. Also, you won't be able to use the Google Play Store. However, most of the mainstream apps are there.
#4. Android TV
This is the most popular and prevalent type of smart TV OS. Many people have different opinions about this OS with some thinking that it doesn't offer many features. With this OS, your experience will not be consistent across the various TV manufacturers. This is because every one of them will be adding their own unique twist to it. The good thing about this OS is that your smart TV will come with Chromecast. This way, it makes casting content and streaming with your Android device really smooth. Also, you can utilize Google Assistant to control your television set.
#5. Tizen OS
The Linux Foundation created Tizen OS and it is exclusively built for Samsung. You will find this operating system in all of the manufacturer's products whether it be smart TVs or ovens. This OS offers a clean interface. Some are of the opinion that the design of Tizen OS looks similar to WebOS. However, if you are going to pick this OS, do note that it might not be as smart as competitor operating systems.
Conclusion
Many people when buying a smart TV don't really pay heed to the operating system. Don't make that mistake! When you are thinking about a television set, make sure that you know which OS powers the device. After all, having the right operating system will make your experience better with the product. With that said, you can consider opting for one of the aforementioned OS as they are all great options.