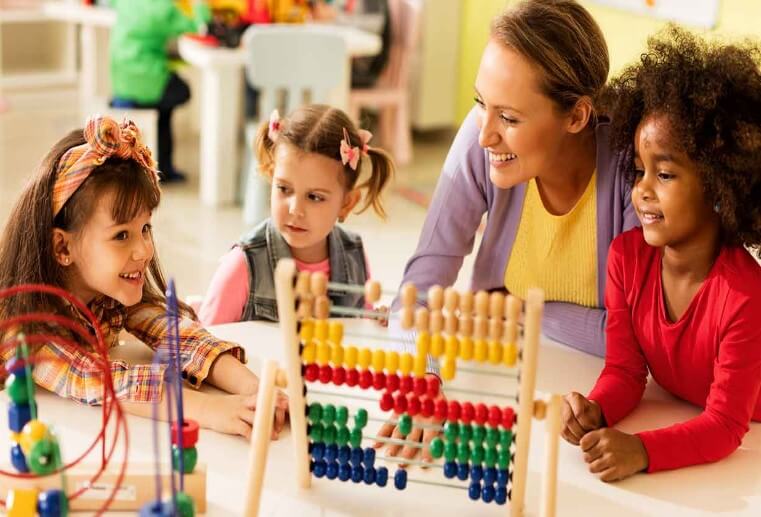 Are you passionate about working with children? It may be the perfect job for you to work as a childcare worker. A child's early years are crucial to the development of his or her motor, sensory, and social skills and understanding of the world around them. It is an excellent opportunity to support and nurture children as they develop through the stages of their childhoods when you work in childcare.
In addition to being incredibly rewarding, a childcare worker plays an essential role in society as well. We would be stuck if a daycare worker, an after-school care provider, or an early childhood educator were not around to provide us with care. Single-parent families would find it hard to make ends meet, as they would be totally on their own, and parents would be totally on their own.
What are the responsibilities of childcare workers?
In long daycares, childcare centres, occasional daycares, hospitals, and educational institutions, childcare workers supervise and take care of children in various programs.
As a child care worker, you will be responsible for the following duties and responsibilities:
Managing the behaviour of children and helping them to develop on a social level.

Keep an eye on the children's daily routine by supervising them

Preparation of educational and recreational materials for children to promote their development.

Providing a clean, healthy environment for the children by maintaining hygienic conditions

Assisting children with their activities and conducting them on their own
Are there any childcare qualifications that you need to obtain?
Every Childcare Worker is legally required to hold a Certificate III in Childhood Education and Care (CHC30113) as a minimum qualification to work in childcare. A current Working with Children License is also required to work with children. Even though First Aid training is not mandatory in certain places of work, it is recommended and may even be mandatory in some cases.
Certificate III in Education Support
The new nationally recognized qualification covers all the information you will need to know if you are employed or seeking employment as a teacher's aide.
Do you have what it takes to be a childcare worker?
You should love children if you want to be a child carer, but there are many other traits you should possess as well. Here are questions you should ask yourself before moving forward:
Kids fascinate you, don't they?
Working with kids can be rewarding and fun but also draining, frustrating, and challenging. In addition to tantrums, dirty nappies, and hyperactivity, you'll have to deal with crying and screaming. Childcare workers need to love children – good, bad, and ugly.
Do you have the ability to communicate with both young and old?
Children and parents will be a part of your communication throughout your childcare career. You must observe and report the children's behaviour despite playing and caring for them for most of your day. Talking with the child's parents about their development, accomplishments, and struggles is one way to do that.
Are you patient and flexible?
A childcare role requires patience and flexibility, which may seem obvious, but are essential qualities. The needs of each child are different, so it is crucial to be flexible enough to understand that one method may work for some children but not others. The kids aren't yours! No matter how crazy they drive you, you need to remain calm and patient with them.
The childcare field can be rewarding, but it isn't for everyone. You can increase your chances of success by asking yourself these questions before you begin your childcare studies and career.