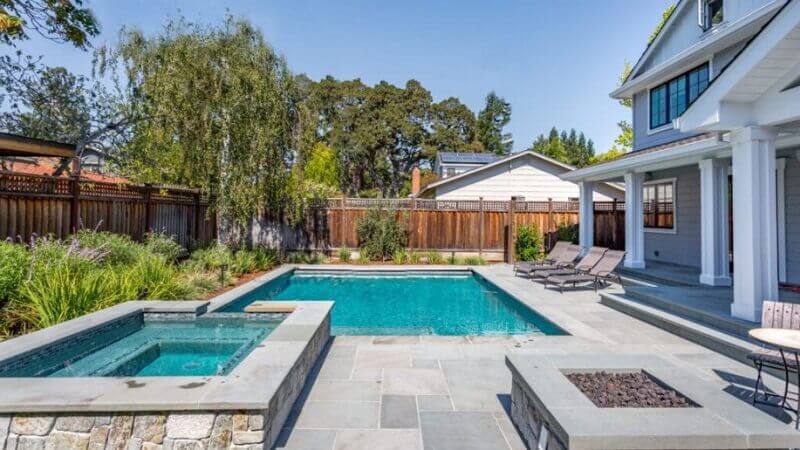 Swimming pool makes a house look more posh. It adds to the value of a property.
Come on!!
Let's admit we have all seen our friends with a different eye when they told us that they have a pool in their home. We were always looking forward to spending more times at their place. And we knew whenever they'll throw a party, we cannot say NO to them. Their pool parties are so fun!
And yes, we have always wanted to have a home with a pool- not necessarily for swimming. But, just because it looks glamorous.
But… that's not always the case. At times, the presence of pool can be dragging you down. There can be various scenarios where not having the pool sounds like a better deal than having a pool. Don't we come across commercial pool remodeling and pool revamping every other day.
You must be wondering what could possibly be the reason for not wanting to have a pool.
Well, this is why we are composing this piece of content: 8 reasons you must get rid of in-house pool. Let's take a look at these reasons and find out whether you can keep the pool you got in your home decades ago, or its time to get rid of it.
1. Family has grown big
So, you had a pool when you got your dream house many years back. At that time, your priorities were different and you were a different person. You used to host big parties along with your partner, and there were endless nights of fun and frolic. But, now you are a parent. And the number of members of family is increasing. They all need their own place and privacy. So, you can make structural changes and utilize the pool space for building new rooms for new members' needs. Of course, you and kids can go to a public pool in the locality.
2. Cut Down the Maintenance Cost
With growing family, and changed lifestyle, there is already a lot to deal with. You are already struggling to cope up with the expenses of a household and maintaining a lifestyle. With so much on your plate, you are looking for more venues that could spare you cost and relieve your budget. So, here is something to relieve you. Get rid of the swimming pool so that you don't have to spend a dime on maintenance cost. Come on, who has got the budget for renovation. Commercial pool remodeling is not something we can do for domestic pools every now and then.
3. Save on your utility bills
With an elephant in home, you have to allocate giant funds to take care of the mammoth. Same is the case with swimming pool. A pool installation increases the overall electricity and water bills. If you are already struggling with finances, this is your reason to get rid of the pool. You can save hundreds of dollars that you were spending on water and electricity bills.
4. Utilize the space for something that you use more often
Swimming pool has a limited use. You can use it only during hot months or summer. Of course for hot pool, you have to invest lot more. So, why not put it some good use that can be utilized throughout the year, without having to allocate too much funds for its maintenance and functioning. Why not get rid of the pool and have a garden instead. You can have great bar-b-que parties around the year. During cold months, you can soak up in the sun.
5. Take one worry off your plate
With kids and toddlers in home, you are continuously worried about their safety and well-being. You have to keep watch lest they fall into the pool accidently. With a lot at your hands, you can take off one worry from your plate. Get rid of the pool, so that you are no longer worried about kids roaming around, tripping and falling into the pool. It will provide you peace of mind because even if the pool is not filled with water, there is a possibility of getting hurt.
6. Add a cool decorative feature
If you want to add a cool feature to your home, then get rid of the cliché swimming pool. It looks unimaginative and predictable. If you want to have a water feature, it is better to have a fountain or waterfall built in your lawn. It would touch various senses at the same time. A pool looks good to the eyes; it touches only the sense of sight. Whereas, a fountain or waterfall make water sound as well that could be very soothing for ears. You can also have other options such as bubbling stones or patio pond to make your outdoor look more amazing and cool.
Final Word
A swimming pool is definitely a cool feature for your homes. However, there are some instances, where getting rid of the swimming pool makes a property more cool and add to its functionality.
If you are looking for professional services for swimming pools, Aqua Gunite is the perfect place for you. Other than commercial pool remodeling you can also have sparkle quartz pool plaster for your indoor pools.to know more about our services, take a look at services/products tab.