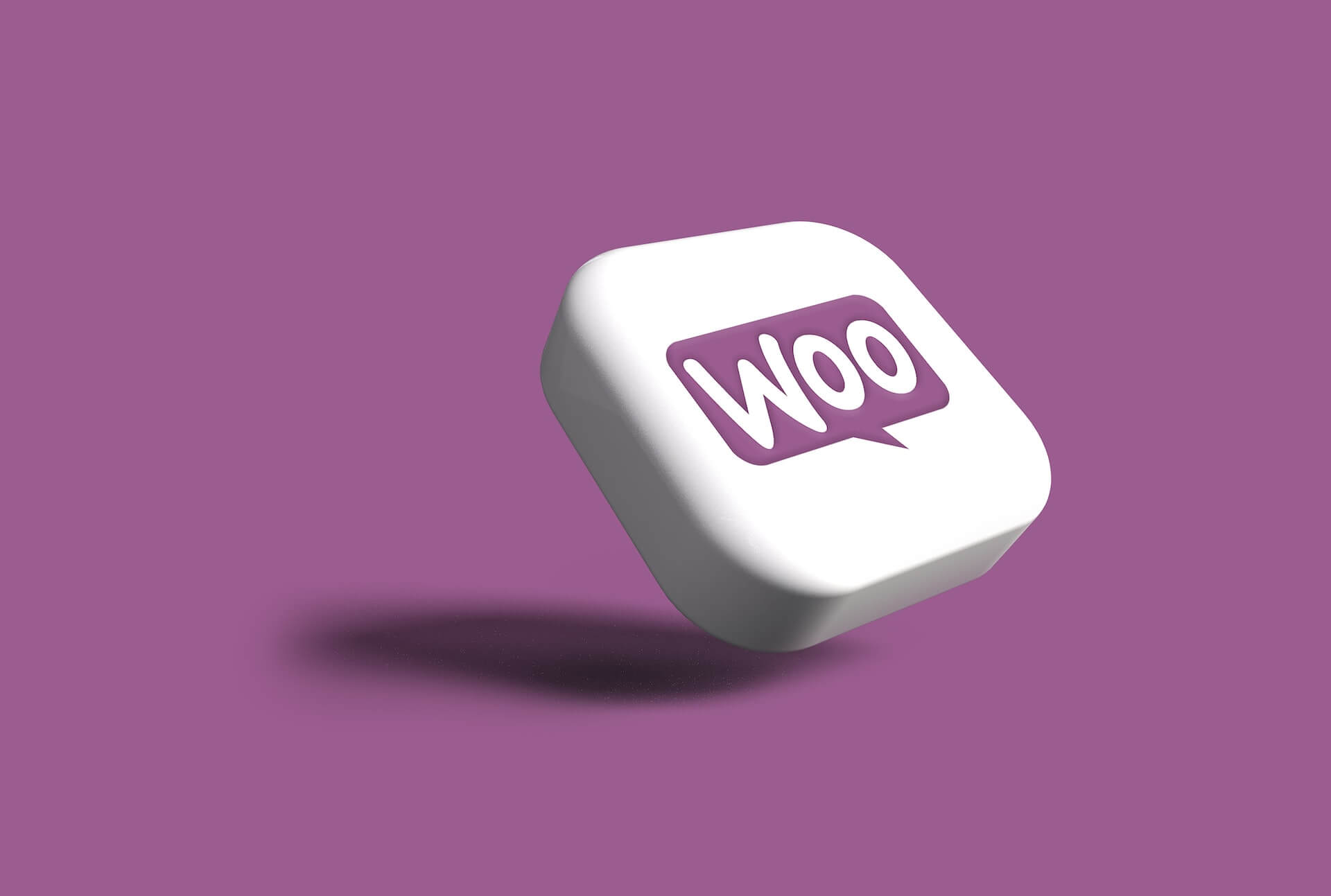 Being one of the most widely-used online retail builders, WooCommerce is a plugin that can turn your WordPress website into a beautiful and professional eCommerce store. It is ridiculously easy to set up, allowing you to create and launch your own, self-hosted and independent website, compared to selling products on, for example, online stores such as eBay, Amazon, or Etsy.
Of course, one of the fundamental elements of any online store is shipping, which has to be handled perfectly in order to satisfy both you as a seller and well as your customers.
There are a lot of solutions online claiming they offer excellent shipping options, which is why we have compiled a list of the very best, hand-picked WooCommerce shipping plugins you should consider when setting up your eCommerce store.
1. Table Rate Shipping
Table Rate Shipping is a convenient WooCommerce plugin that provides tiered shipping or conditional shipping for your eCommerce online store. The table can be modified according to different shipping options, whether it is shipping weight or total shipping cost. Using the default WooCommerce shipping settings, you can even create your own preferred shipping conditions.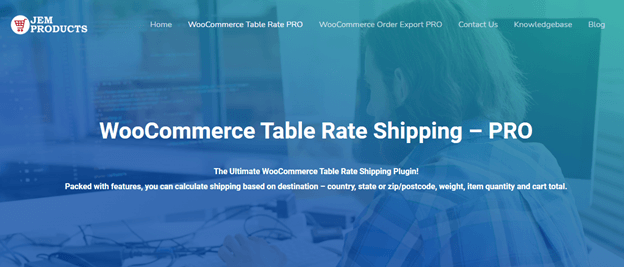 Apart from being customizable according to your needs and preferences, Table Rate Shipping's interface is completely user-friendly and the plugin itself connects seamlessly with an abundance of WooCommerce shipping zones. You can even build up many tiers and choose whether you want to exclude or include value-added tax in your shipping.

With this plugin, you can also come up with your own names for different shipping methods, charge any extra handling fees and calculate the shipping costs based on the buyers' destination.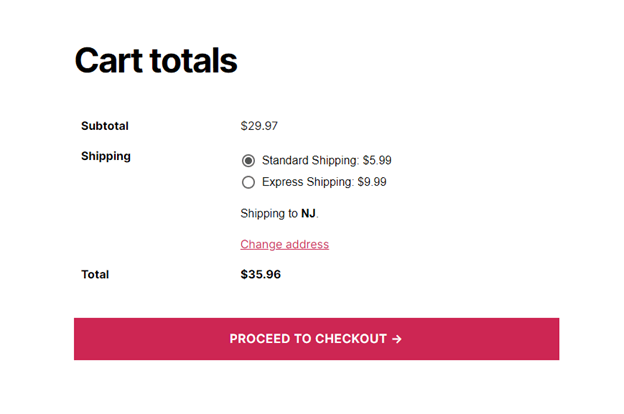 Table Rate Shipping is completely compatible with all eCommerce themes and other WordPress plugins, making sure all your customers are satisfied when it comes to tracking and delivering their ordered goods.
2. Sendcloud
Sendcloud is another great shipping solution that helps you automate your shipping process and enhance your customers' delivery experience. It allows you to increase conversion by enabling multiple shipping methods and carriers in your checkout.

Furthermore, it includes a returns portal where customers can easily create and print return labels. Sendclould's features enable you to speed up your packing, picking, and shipping process, allowing you to predefine your own shipping rules and make sure the right shipping method is selected automatically.
Once the packages are on their way, your customers will receive a branded tracking notification and will be able to check their order status at any given moment.
3. Advanced Shipment Tracking
With the use of Advanced Shipment Tracking, you can keep track of every purchase, inform your consumers, and therefore improve their shopping experience. In order to make it simple for customers to track their orders, the plugin contains a Tracking Info Widget that gives them their shipping information.

Then, it offers access to more than 300 shipping providers via a pre-established tracking link. With the help of Advanced Shipment Tracking, your clients will be able to track their shipments directly on the website of the shipping company, providing them with even more precise information about the order's delivery status.
4. Easyship
Taking care of all the steps when it comes to shipping has never been easier with Easyship, an outstanding plugin that offers more than 250 shipping solutions for you to incorporate into your eCommerce online store.

Suited for both beginners and big players in the field, Easyship includes real-time shipping rates at checkout, shipping comparisons, label printing, real-time order tracking, easy shipment monitoring, flexible shipping options, and many more advantageous features. Trusted by more than 100,000 online retailers, it is a great choice for both local and worldwide shipping.
5. Fish and Ships
As cool as it sounds, Fish and Ships is another practical plugin that allows you to set up the preferable shipping method in just a few clicks, whether it is by weight, price, size, product tag, cart total, shipping class, cart product quantity, user role, volume or some other category among the 15 options you are able to manually choose from.

It also makes it possible for you to configure conditional free shipping, local pickup, flat rate, or any shipping rate parcels. With Fish and Ships, you can also combine as many conditions as you need on every rule. Helping you increase sales, avoid cost loss, and reduce abandoned carts, Fish and Ships are ridiculously easy to set up and get running, and completely customizable according to your online store's demands.
In the end, the plugin is compatible with all the main multicurrency systems as well as translated into a number of languages, including Spanish, Portuguese, Italian, Catalan, French, and Finnish.
Conclusion
Running and growing an eCommerce store can be challenging, especially when shipping is taking most of your time. Even though all the previously listed WooCommerce shipping plugins offer outstanding support when it comes to handling shipping, our recommendation would finally be Table Rate Shipping. Encompassing an abundance of convenient features your online store needs within one single plugin, it is a shipping assistant that will never let you down.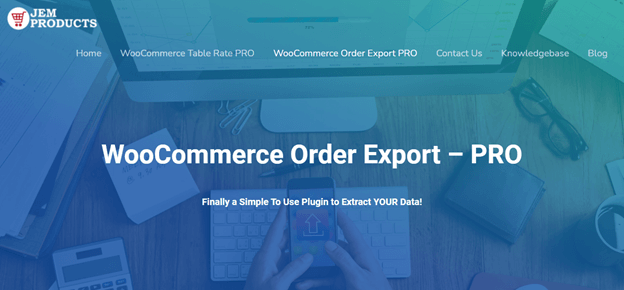 Additionally, if you are looking for a solution that will help you export and keep track of all your eCommerce data, making it convenient for you to monitor every single purchase, we are more than glad to recommend WooCommerce Order Export, an excellent plugin that will automate all your exports to your inbox or FTP'd, which makes it a perfect choice for drop shippers.
It is compatible with all WordPress themes and plugins, simple to set up, and requires no coding knowledge whatsoever.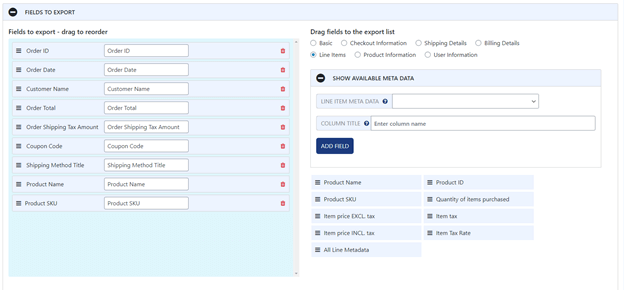 Its useful filters will make sure you get the exact orders you need, accompanied by the drag-and-drop tool for sorting the columns. Your data can be exported to all formats tested on both Windows and Mac. Both Table Rate Shipping and WooCommerce Order Export are completely customizable, reliable, affordable, and easy to use, whether you are a seller with experience or simply just setting up your online store for the very first time.